Get started now to ensure your website is ADA compliant and mitigate the risk of a lawsuit.
Our team of ADA specialists will run a free compliance check on your site.
What Happens Next:
Step 1 – A web accessibility compliance specialist will be in touch to get some basic information about the website you'd like us to check.
Step 2 – Your compliance specialist will run a scan of the website to identify compliance gaps and other accessibility barriers.
Step 3 – They'll review the results with you, explain any issues, and offer tips and resources to help you improve accessibility and mitigate risk.
Start Your Free Compliance Check
Testimonials
Testimonials

Considering Accessibility Upfront

"Level Access has allowed us to "shift left" with accessibility experts at the beginning of new projects, coding accessible solutions upfront instead of fixing issues later when it's more expensive."
Testimonials
Testimonials

Putting People First

"When we make our employee self-service products accessible, we help our customers reach and retain the best talent, remove barriers to the workforce for people with disabilities, and make our software easier for everyone to use."
Testimonials
Testimonials

Better Usability For All Users

"We're trying to be the best that we can, be it for our customers or own associates, when it comes to having a great experience online trying to achieve a goal."
Testimonials
Testimonials

An Outside-In Perspective

"Testing with Level Access lets us verify the user experience with real people with disabilities. That's critical to understanding how our site behaves using the assistive technologies residents depend on."
Testimonials
Testimonials

Accessibility = Inclusion

"We're obsessed with our members and making it easier for them to access all our services and manage their health. Accessibility fits right into that philosophy."
Testimonials
Testimonials

Direction That Software Alone Couldn't Provide

"Our partnership ensures we're addressing accessibility in the most comprehensive ways on a path and pace we can sustain-direction that software alone couldn't provide."
Testimonials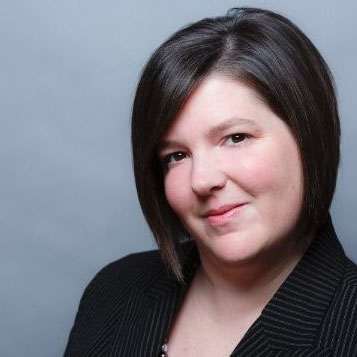 Testimonials

A Centralized Solution to Accessibility

"Level Access is helping make our accessibility program more sustainable, providing a centralized solution for consistency, education, and self-service."
Testimonials
Testimonials

Equality In Digital Experiences

"Accessibility and inclusion is all about equality. It means ensuring equal access regardless of an individual's ability in both the physical and digital worlds."
Testimonials
Testimonials

Putting Users First

"Consulting with native assistive technology users about their needs and preferences is the most impactful part of working with the Level Access team."
Testimonials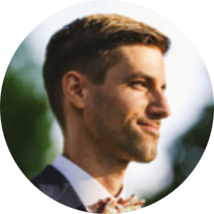 Testimonials

Bake In From the Beginning

"The key to our success is that accessibility is now baked in from the beginning. All teams consider it when designing and building solutions—and not just for compliance. Better accessibility and inclusion benefits everyone. Level Access helped define what accessibility means for not only our organization but the millions of students and recommenders who use the Common App each year."
Quick Facts on the ADA and Digital Accessibility
The Americans with Disabilities Act was published in 1990. It is a civil rights law that protects people with disabilities from discrimination and enables them to fully participate in all aspects of daily life.

Regardless of size or industry, the ADA applies to all public and private organizations in the United States. Public organization standards are in Title II of the ADA and private organizations are in Title III.

Although the ADA does not have specific language about digital accessibility, Title III requires that "places of public accommodation" be accessible to people with disabilities and courts have upheld that this includes websites, apps, and other digital "places."

While many attempts have been made to revise the ADA to include specific standards for technology, it remains as it was written in 1990. Accessibility experts recommend that organizations aim for achieving compliance with Web Content Accessibility Guidelines (WCAG) 2.1 Level AA.

Solutions that claim ADA compliance can be achieved quickly and easily are too good to be true. However, it is possible to build a sustainable accessibility program with the proper tools, procedures, and training.

Penalties for inaccessible technology are currently dealt through the legal system. Most cases settle out of court, but even then, the attorneys' fees can be tens of thousands of dollars. Once a settlement is reached, remediating the inaccessible technology is another large investment which must now be done on the plaintiff's timeline rather than your own.