We know accessibility can seem especially overwhelming and complex for small organizations.
While larger businesses may look to establish long-term programs and fully-fledged teams of their own, smaller businesses must work towards the same goals but typically with smaller budgets and teams.
Download our Quick Guide to Digital Accessibility for Small Businesses to learn some important concepts to keep in mind, what to do if your small business receives a demand letter, and an overview of some common issues to look out for.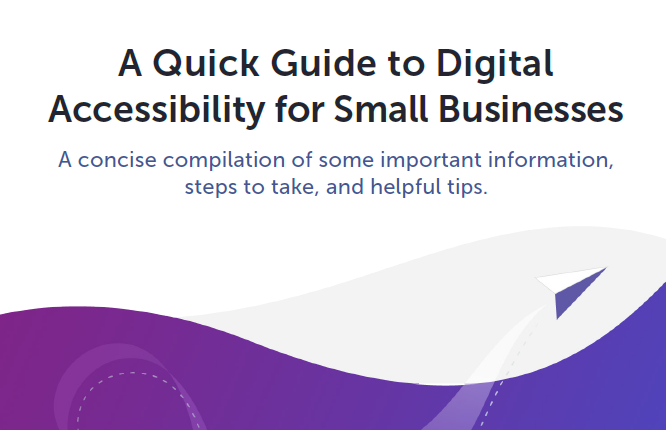 Please Complete This Form to Download the Guide