The 2021 State of Digital Accessibility Report reveals the results of this year's survey of over 1,000 professionals in public- and private-sector organizations across all major industry groups who shared a candid look into their accessibility initiatives.
Explore current trends in accessibility practices and programs, business and legal drivers, and testing and tools, with insights and tips for marketing, legal and compliance, design and development, procurement, and more.
NEW IN 2021 The exponential growth of (and reliance on) virtual access to services has made digital inclusion a much higher priority, and this year's report looks at the impact of COVID-19 and how it has spurred new awareness and a heightened commitment to creating accessible web and mobile experiences.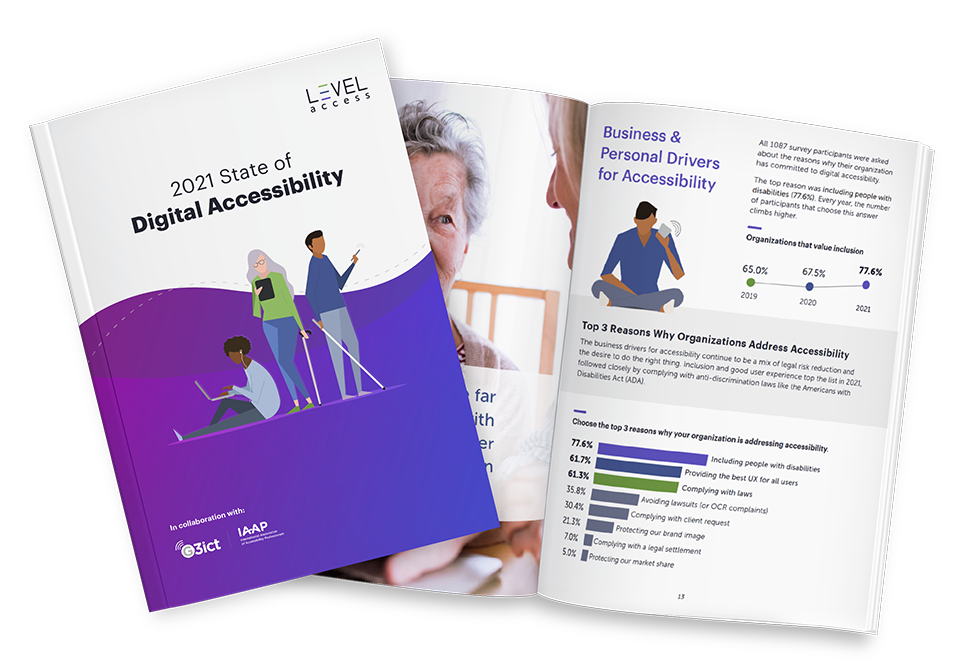 The 2021 State of Digital Accessibility Report is researched and written by Level Access in collaboration with G3ict and IAAP. 
---
Download the 2021 Report Today!
---