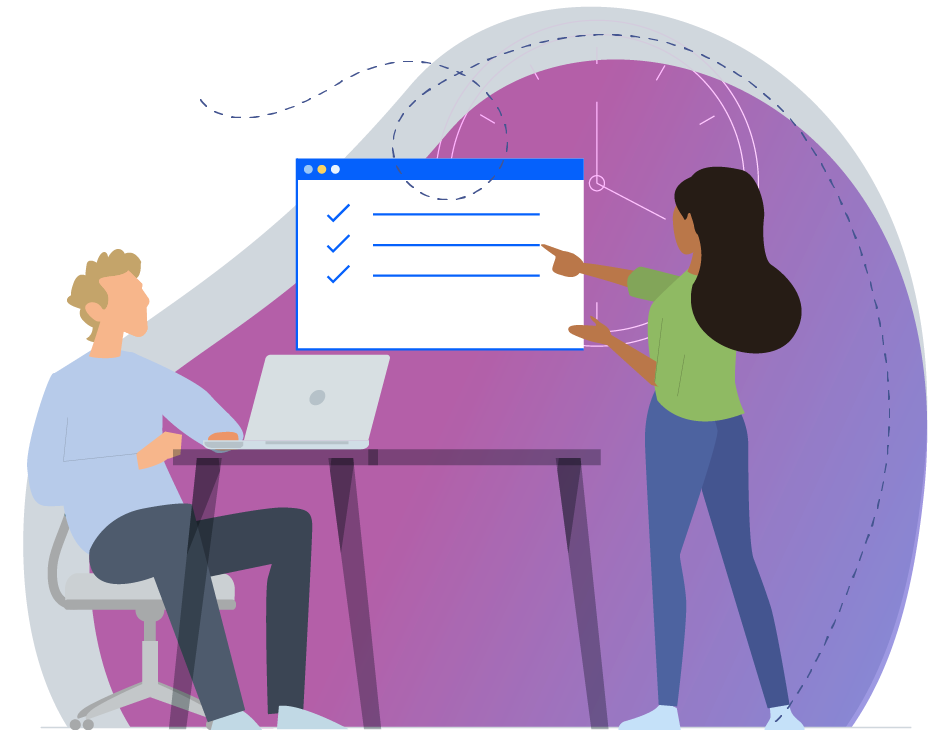 Expert Support on Your Schedule
Digital accessibility can be complicated work, but it can be simpler and easier with the right guidance from experts. We provide assistance on your schedule from a team of the best analysts, testers, developers, and consultants in the field. At key times in your accessibility journey, you can let us take the lead on accessibility, while your team focuses on what they do best.
With three different packages, including two unlimited offerings, you'll find specialized services to meet your organization's specific needs, including expert personalized guidance, testing, training, legal response support, and strategic consultation.
Access Advisor Enables Your Organization to:
Minimize Business Disruptions
Get help, on your schedule, to minimize business disruptions
Avoid Costly Last-Minute Fixes
Ensure issues are fixed correctly the first-time with validation testing, support and guidance
Gain Peace of Mind
Legal support to help protect against compliance complaints
Fix Issues Faster
Remediation guidance down to the code level expediates corrections
The Right Fit
Whether you need tactical support to ensure compliance issues have been properly fixed, assistance accomplishing strategic accessibility initiatives, or a mixture of both, we're here to help. With three packages to choose from, Access Advisor offers tailored support on your schedule, an interactive portal, and an archive of your previous requests, so you'll have a library of your organization's accessibility issues and more.
Which Access Advisor Package Best Fits Your Needs?
Access Advisor Classic
Hourly Expert Support
Expert hourly guidance and coaching to meet your accessibility needs
✔  Testing
✔  Remediation Guidance
✔  Strategic Consulting (Limited)
Access Advisor Unlimited (Teams)
Unlimited Tactical Expert Support
Unlimited tactical guidance and support to meet your accessibility initiatives
✔  Testing
✔  Remediation Guidance
✔  Alternative Text Editing
✔  VPAT Updates (Limited)
✔  Accessibility Business Case Consultation
✔  Lightweight Legal Support
Access Advisor Unlimited (Enterprise)
Unlimited Tactical & Strategic Expert Support
Strategic accessibility transformation across the enterprise through expert consultation, training, and guidance
✔  Includes everything available in Advisor Unlimited (Teams) plus
✔  General Q&A Calls with Experts
✔  Access to Inclusive Design Experts
✔  Access to Premium Trainings
✔  Access to Strategic Consultants
✔  In-Depth Legal Support
Comprehensive Solutions with Access Advisor
With Access Advisor, you'll have access to our compliance and assistive technology testers, many of whom use assistive technology in their daily lives. Deploy their expertise as needed so you can get definitive answers and actionable results for your code and content.
A digital accessibility audit can often leave teams with a daunting list of violations. But Access Advisor can make remediation issues easier for your team to understand and manage. Our team prioritizes your needs and consults side-by-side with your developers, seamlessly integrating accessibility solutions within your architecture.
Let us assist while you fix and build, so you can reliably produce accessible code.
Our specialists resolve obstacles as they appear and provide accessibility guidance alongside your development activities
We can plug our knowledge into your DevOps, answer quick questions that arise when resolving issues, to develop accessible code
We'll help your team ensure that they are following best practices
Legal Response offers peace of mind in the unlikely event your organization receives a demand letter or faces a lawsuit after digital asset remediation. Our experts provide proactive services, such as an annual certification letter and a public accessibility statement, to illustrate your digital accessibility compliance. Additionally, we help your organization if you receive a legal inquiry by assessing the validity of the complaint. Our experts will collaborate with your legal team to craft the best response to a demand letter or complaint. We can also perform a detailed review of specific claims, or provide technical expert testimony, as your legal strategy dictates.
Our Inclusive Design Experts can help you incorporate accessibility best practices early into your design process, so you can proactively avoid lengthy remediation.
Our specialists team up with your designers to make sure that accessibility is incorporated from the outset to prevent retrofits and redesigns
We can review pre-production artifacts such as artboards in XD, Sketch, Figma, or similar programs for potential accessibility issues. We can also provide guidance on best practices for user interface design and structure.
Your design team can gain in-house accessibility knowledge by working alongside our experts
Our strategic consultants will help you achieve and maintain compliance by building digital accessibility policies and programs from the ground up and assisting in their rollout and implementation. We keep on top of evolving accessibility laws around the world so we can keep you two steps ahead. We assist with technical and policy questions related to WCAG, Section 508, and other accessibility laws and standards, and provide ad-hoc policy and program support for your organization at critical times.
Our Customers Say It Best
Considering Accessibility Upfront

"Level Access has allowed us to "shift left" with accessibility experts at the beginning of new projects, coding accessible solutions upfront instead of fixing issues later when it's more expensive."
An Outside-In Perspective

"Testing with Level Access lets us verify the user experience with real people with disabilities. That's critical to understanding how our site behaves using the assistive technologies residents depend on."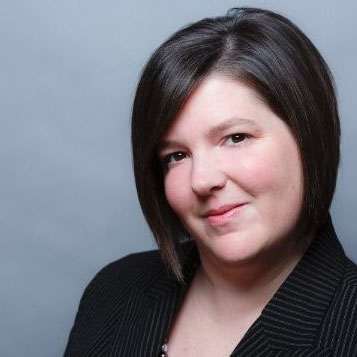 A Centralized Solution to Accessibility

"Level Access is helping make our accessibility program more sustainable, providing a centralized solution for consistency, education, and self-service."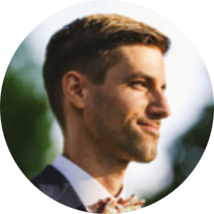 Bake In From the Beginning

"The key to our success is that accessibility is now baked in from the beginning. All teams consider it when designing and building solutions—and not just for compliance. Better accessibility and inclusion benefits everyone. Level Access helped define what accessibility means for not only our organization but the millions of students and recommenders who use the Common App each year."