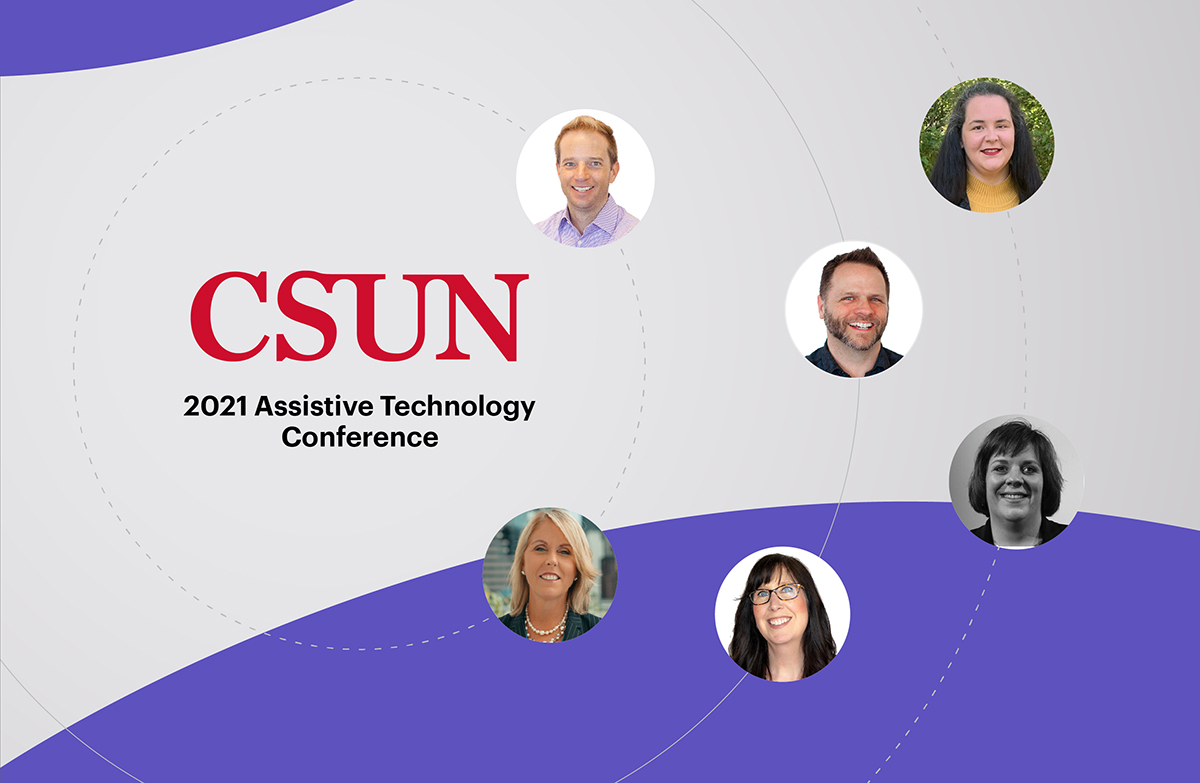 CSUN 2021 starts today! Despite being a virtual conference this year, we expect there will be the same enlightening and engaging sessions presented by accessibility folks from around the world.
Our CSUN sessions
We have four sessions at CSUN 2021 presented by Levelers.
Developing a Roadmap for Disability Inclusion at Work
Releases on Tuesday 3/9/21 at 10 am Pacific Time (1 pm Eastern)
Learn best practices for creating an inclusive work environment from Disability:IN and hear how Level Access is working to diversify our staff.
Speakers:
Colleen Wood, Chief People Officer, Level Access
Jill Houghton, President and CEO, Disability:IN
Digital Accessibility Trends: 2021 Update
Releases on Tuesday 3/9/21 at 10 am Pacific Time (1 pm Eastern)
Explore key digital accessibility trends and developments related to laws and regulations, the market in general, and the ever-changing landscape of technology.
Speaker:
Tim Springer, CEO, Level Access
How We Do Our Work Matters
Releases on Wednesday, 3/10/21 at 9 am Pacific Time (noon Eastern)
Focusing on inclusive design as a process rather than accessibility as the outcome creates better long-term ethical practices to achieve our goals of digital accessibility.
Speaker:
Derek Featherstone, Chief Experience Officer, Level Access
Hosting Inclusive Online Presentations, Meetings & Classes
Releases on Friday, 3/12/21 at 10 am Pacific Time (1 pm Eastern)
Ensure that everyone can participate in your meetings, classes, and webinars by following these guidelines to creating and hosting accessible online events.
Speakers:
Meaghan Roper, Accessibility Analyst, Level Access
Amy Salmon, Senior Accessibility Consultant, Level Access
Contact us with questions!
Because sessions are prerecorded, most do not have Live Q&A time.  If you have a question for our speakers, reach out and ask us! We'll be happy to help.
You can tweet @LevelAccessA11y, send us a message on Facebook or on LinkedIn, or email us.
---