Ensuring your website is digitally accessible to individuals with disabilities is not only the best defense against being sued for having an inaccessible website, but it's simply the right thing to do. After all, nobody wants to associate your company with being a brand that's not inclusive to all types of consumers.
Our "Make Your Website More Inclusive By Addressing These 12 Common Accessibility Bugs" guide identified the top accessibility errors committed on the websites of some of the biggest companies on the web, and provides you with both a quick list of things you need to look out for on your own site, and directions on how to fix any errors you might uncover.
Download the guide today, and take a big step towards ensuring that you'll never deliver an inaccessible experience to anyone who visits your website.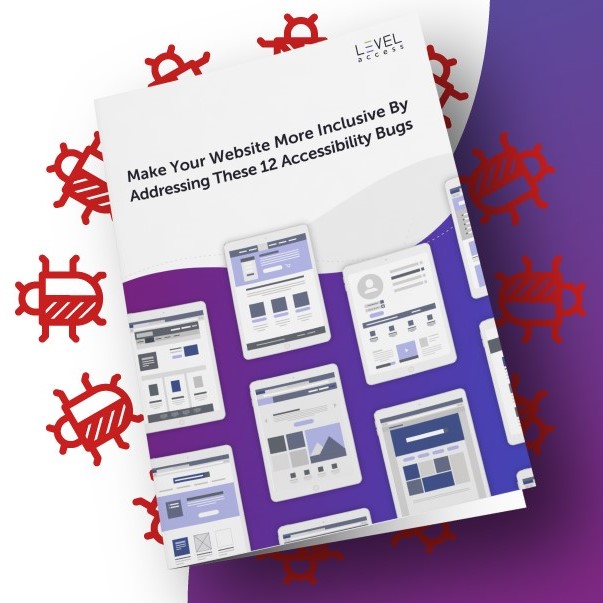 ---
Download the 12 Common Accessibility Bugs eBook [PDF]