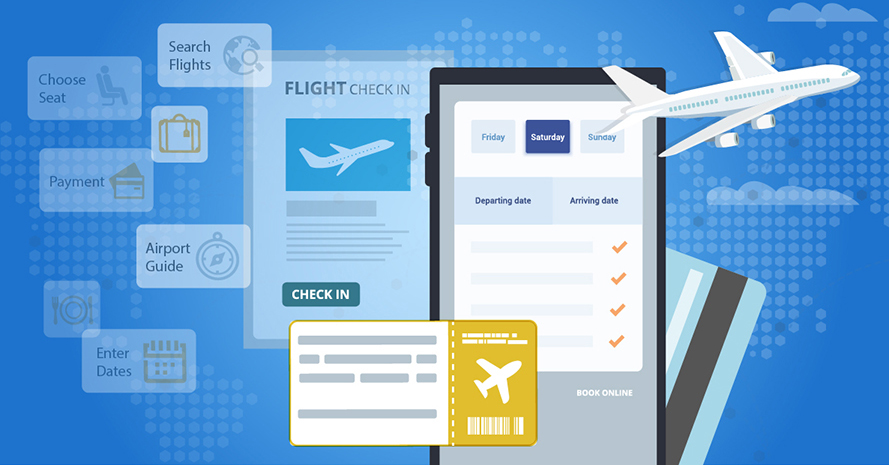 U.S. and foreign air carriers operating flights to or selling tickets to the U.S. public are required to ensure that the public-facing content of websites that they own or control conforms to the Web Content Accessibility Guidelines (WCAG) 2.0 Level A and Level AA. The requirements apply to both U.S. air carriers' public-facing pages and foreign carriers' public-facing pages that are used to advertise or sell to the U.S. public for air transportation that begins or ends in the U.S.
The regulations apply to core air travel services as of December 12, 2015 and to the entire site as of December 12, 2016. Core air travel services are defined in 14 CFR 382.43 to include portions of the site related to seven core activities:
Booking or changing a reservation, including all flight amenities;
Checking in for a flight;
Accessing a personal travel itinerary;
Accessing the status of a flight;
Accessing a personal frequent flyer account;
Accessing flight schedules; and
Accessing carrier contact information.
By implication, this also includes the general portions of the site users need to navigate through to access these services. In effect, this provides some degree of blanket coverage for making sites compliant that will be in effect as of the December 12, 2015 deadline.
As part of the regulation, the primary website "must be tested in consultation with individuals with disabilities." This is a similar requirement to what was present in the final CVAA ACS regulations and is a trend we see growing in the market. In essence, this helps to ensure not only that the pages technically conform to accessibility requirements, but also that they functionally work for people with disabilities.
The regulations allow for alternative versions of pages to be used for conformance only when conforming would "constitute an undue burden or fundamentally alter the information or functionality provided by that page." This is a significant barrier to providing an alternative site as a means of achieving compliance and in line with the focus of other accessibility requirements, which dictate that a primary site be the core means of providing accessible access.
Finally, carriers must assist users with disabilities who cannot use the primary website due to accessibility issues. Specifically, both carriers and agents must provide discounted fares and other "web site" amenities via telephone for users with disabilities. In addition, carriers must provide an online disability accommodations request form that users with disabilities can use to request or note the need for an accommodation on a flight.
The initial draft of the rule required that carriers be responsible for ensuring that the activities of their agents conformed to the rules. This would have required the carriers to ensure that travel sites such as Orbitz, Expedia and sites that package air travel with vacation packages – such as rewards sites for financial services companies – be accessible. As part of the final rulemaking process to DoT dropped this requirement in favor of only requiring agents to make all web based discount fares available via the phone to anyone calling and identifying themselves as unable to use the website due to accessibility concerns.
---